Bangkok Day 1 - 31st May 2009
Look at my luggage before i fly off to Bangkok! it's almost empty!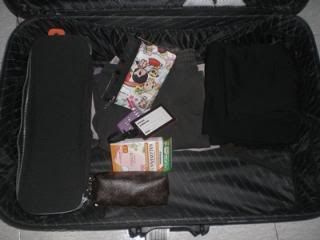 Woke up at 4+am and prepared my self. Thanks to my aunty,uncle and cousin for picking me up to the airport.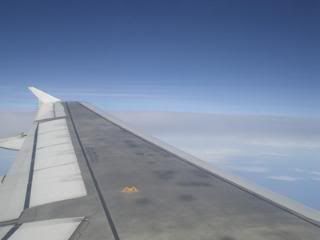 Yea i got the window seat. Flight's pretty empty. And it's the first time i take budget airline. At least Jetstar isn't as bad as i thought it would be...



Yes that's Gerald, my travel companion for this trip.It was a short 2 hour trip and we headed straight to our hotel-Novotel. After checking in,we headed straight to Chatuchak which is the weekend market. And they are behind Singapore time 1 hour so it's like we "gained" another hour...lolz. Had our lunch at Chatuchak.





It's amazing how these shops are laid out...small lanes linked to lanes again and again...didn't get much pics as we were both happily shopping!lolz...


In the late afternoon, we headed back to our hotel and rest. It's already abit tiring for our first hours there. hohoho....We bought lychees and mangoes back. Oh yes, stuff we bought were a knife(for cutting mangoes lolz), singlets, toilet roll holders (see picture below),essential oil,candle light holder,toys for Gerald's doggie... Things are super cheap there...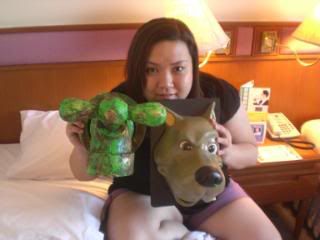 I like the way they present the toiletries in our hotel....nice.



After a short rest and bath, we head to Suan Lum Night Bazaar after heeding the introduction by the staff at Novotel. We booked a dinner cruise and the cabaret show thru them too.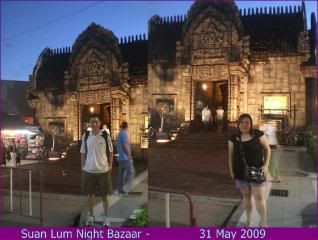 We headed to this Puppet Theatre for our sumptuous dinner. Yum yum....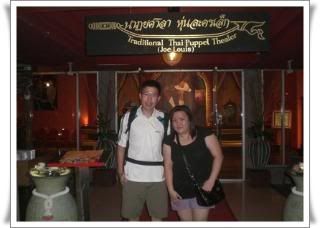 Tom Yum Kung,Pat Thai, Vegetables, Pineapple rice, stir fried Chicken.


After recharging ourselves with the sumptuous dinner, we kick start our shopping spree once again.The things sold at Suan Lum is pretty similar what we saw at Chatuchak. but at a higher price which we could still bargain.
Gerald got this BIG ball shaped bean bag, while i got a Red bean bag chair after a long bargaining session.Of course without the foam beads. As mine comes in new piece,i could get it straight away. But not for Gerald;s,which is already "pumped" up with the foam beads. So the staff had to get all out.




While they struggling, we took pictures...hahaha...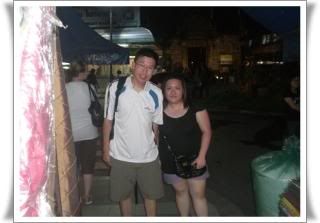 After shopping around til about 12+am i think...we headed back to our hotel.took a walk around our hotel area. There's like pubs and massages and restaurants around there. And our hotel is very near the Robinsons Mall.


Check out the lobby...nice rite???


And yes, we got a high storey room.27th floor...=P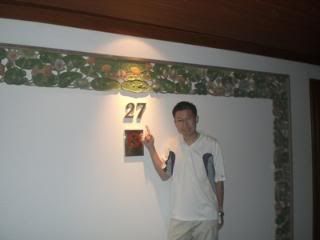 Good nitez...... * we planned to get up at 5+am as we wanted to go for the flower and fruit market. sweet dreams...