Bangkok Day 3 - 2 June 2009
Our day 3 itinary was to shop and shop and shop...i didn't expect to spend that much for this trip. Yet it's over my budget. Anyway,life's to enjoy rite? heck... After a good night rest and breakfast,we head to MBK. It's also a highlight of Bangkok as it's a huge mall. Interestingly, the stall owners there would give discounts to their first customer the day. And after they made the first deal, they would use the money to wave around the whole stall which symbolises good luck for the day.We were in fact first customers of quite a few stalls. =)While waiting for the alteration for Gerald's pants, we went for lunch at this Japanese fusion restaurant. SImilar to the Pasta de Waraku here.


Yummy yummy yummy......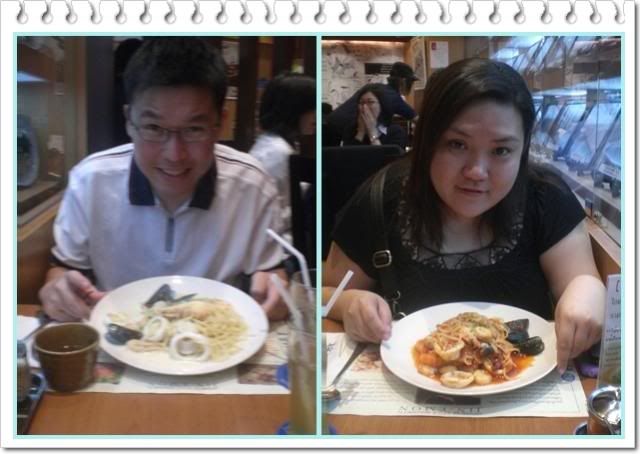 And we continued our shopping spree...So tempted at the baskin robbins, we had a snack for our tea time. lolz...It's cheap there!!!Yes, we finished 2 sundaes there. waakaka



Headed back to our hotel to put our barang barangs...Not long after we head back to the tailor for Gerald's fitting. Guess what? we met the same taxi driver that picked us up on Day 1.We got a nice chat with him. His name is Mr Banturn (i think), anyway we named him Mr B. Since we were quite "destined" to meet each other, we decided to engaged him for Day 4 the whole day.He waited for us for the fitting before sending us to Chinatown.



We settled our dinner here. The seafood is VERY VERY CHEAP and GOOD!!!!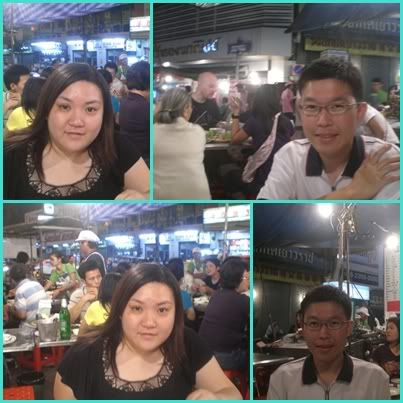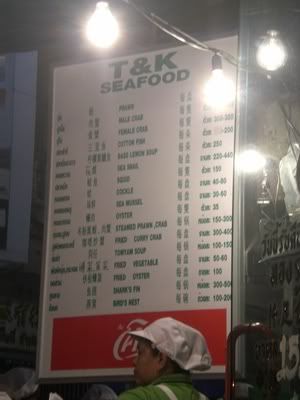 We had sharks fins, snails, fresh oysters,vegetables,tom yum soup,pork or chicken i can't remember. And a coconut...check out the oyster size!!!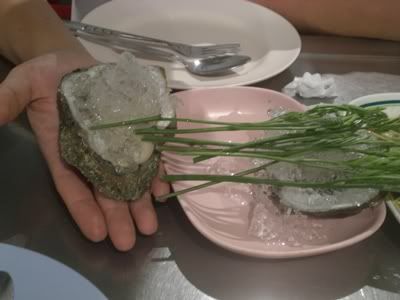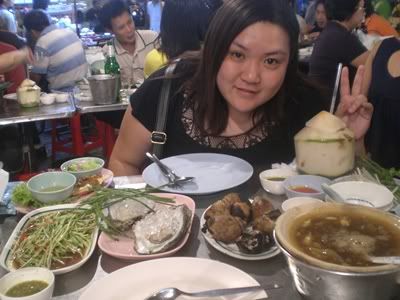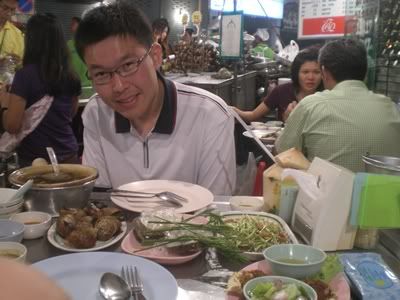 SUperb dinner...walked around Chinatown. In fact nothing much there.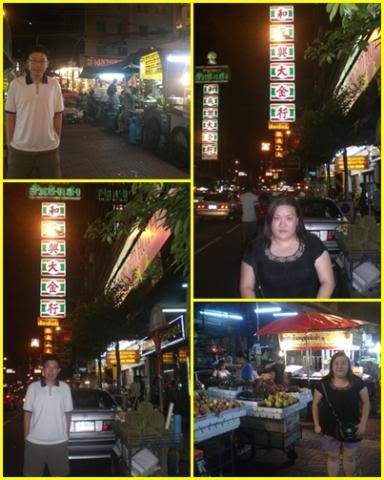 In no more than 30 minutes, we went for our birds nests. Tat's wad Chinatown is famous for! Birds nest and Sharks fins.....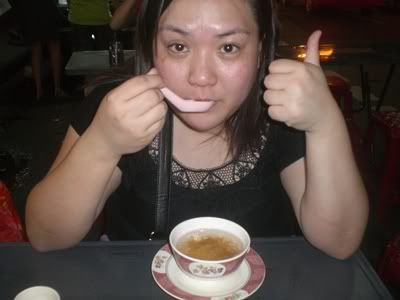 We bought durian here...and head to PatPong night market. We didn't take anypictures there as it's not so "convenient". It's a place with pubs and those erotic a-go-go shows. In fact i felt like a piece of glass there. No one even notice my existence lor...just because i am a female. All the attention was on Gerald. haha...
On our way back on the taxi,we were stopped by the police. Bribery in action. I feel for the driver...the police are corrupted to the point whereby they would pin point lame reason like inappropriate dressing. It's saddening la....
Back in the hotel we had our durian.....=P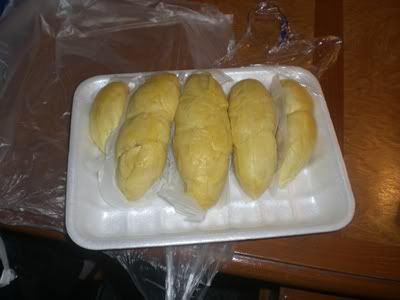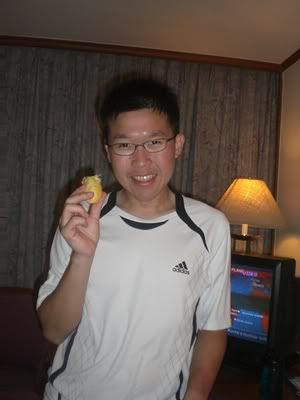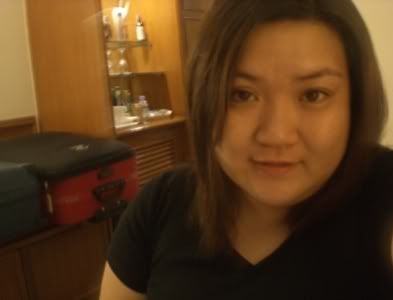 Nitez....