Bangkok Day 4 - 3 June 2009
Day 4- Rise and Shine at 6am...Another early day as we engaged Mr B to bring us around. First stop is to the floating market. It was quite a distance away...and on the way,we were stopped once again. Terrible police...Mr B had to pay a "bribe" for i think 200 baht. It may seem little amount of money to us, but it's a form of living to them. See the clip below...














They even give a receipt for it. Darn..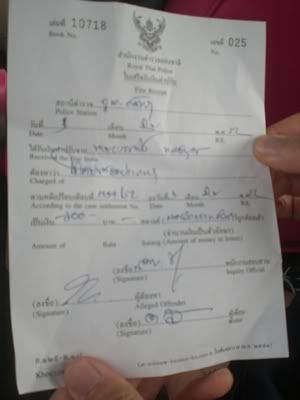 Mr B brought us to this place where the stalls are just next to the railway tracks. I've seen the show "shi jie na me da" that recommended this. It's so interesting. It's just so close to the tracks. And the owners would shift whenever the train approaches.



Finally reached the floating market...we were served a refreshing welcome coconut drink.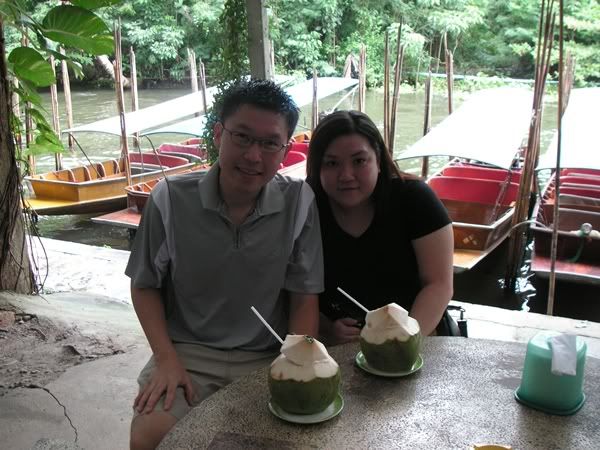 Off we go....We have the whole boat to ourself.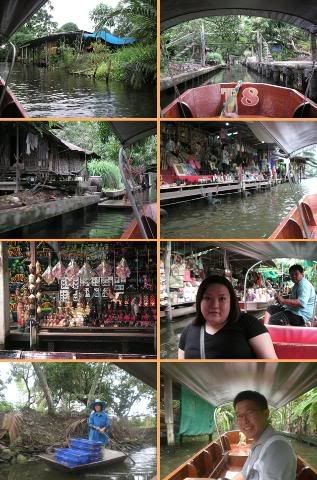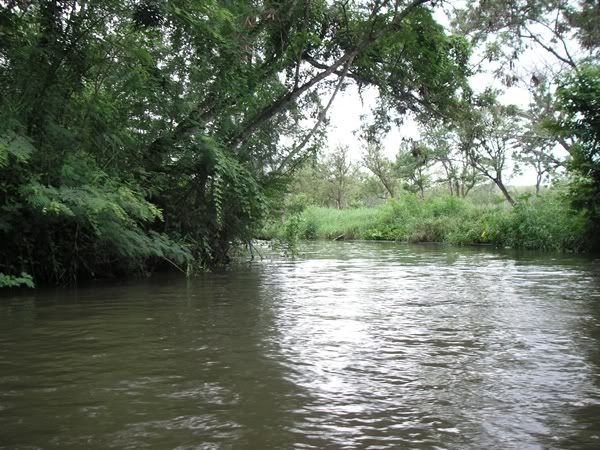 We stopped at this Coconut Sugar Farm. This is the place where they would use different parts of the tree to make sugar. In fact they main part they use to produce the sugar is the flower.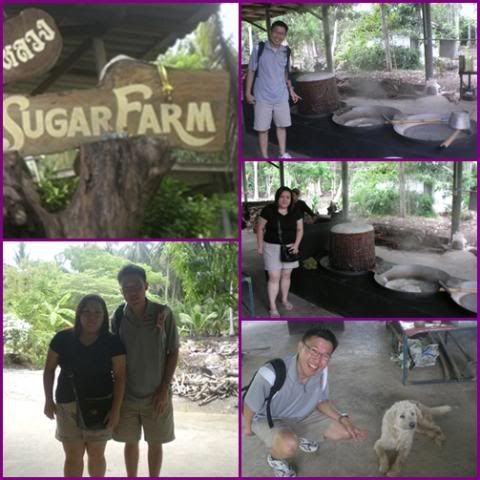 Off we go again....





Oh yes they accept Credit cards too...amazing....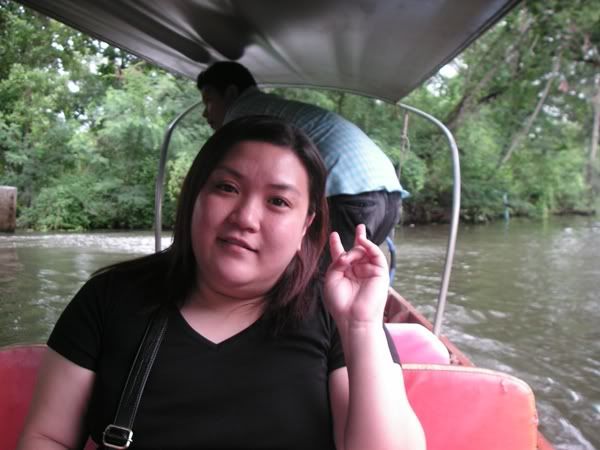 Along the river as we were heading back, we saw .....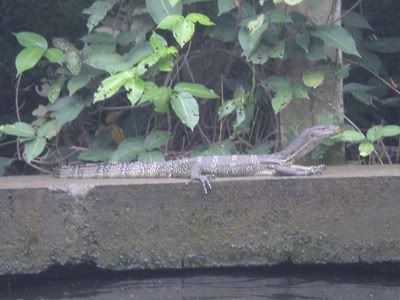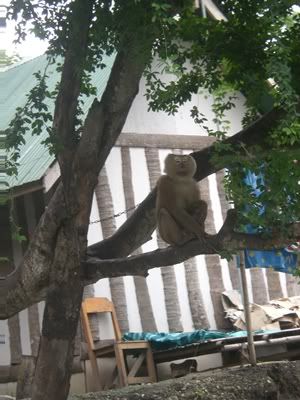 Our boatman was speeding...but we enjoyed the nice breeze against our face...



After the enjoyable time on the water, we head to the Cobra show nearby.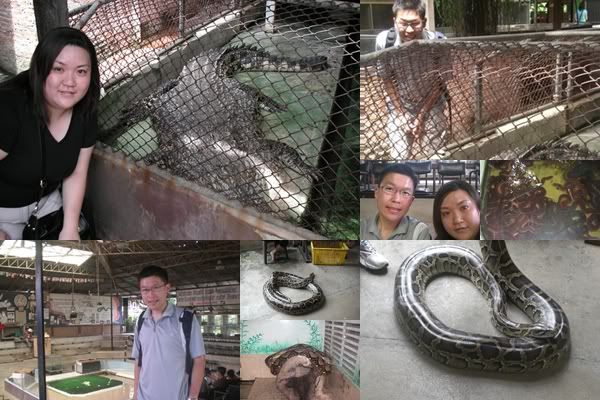 sOme clips of the show...







Went over to ROSE GARDEN for our lunch buffet.beautiful view from our table.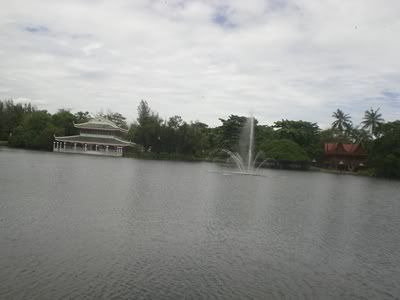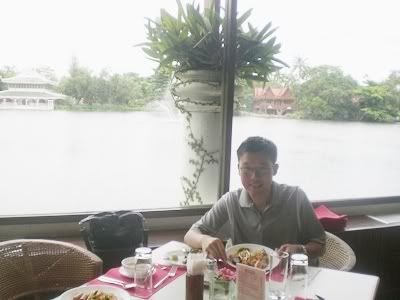 The buffet is considered cheap here -450 baht. and if u wanna watch the cultural show with it,i think gotta pay a bit more.



After lunch,we went around the place to take pictures. Basically this place's like a park with a resort. According to Mr B, it's a place where the officials would come and have meetings.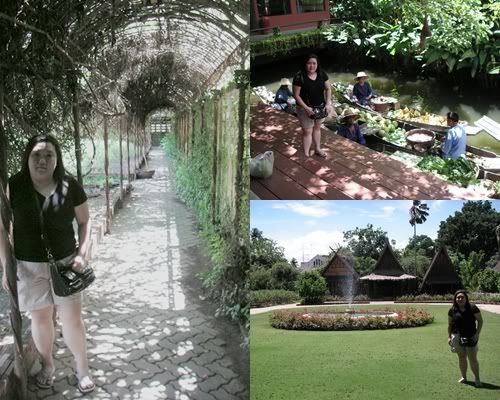 Next we headed to the zoo but the show times ain't matching to our schedule so we gave it a miss and went to Wat Po temple. It's the place where the big reclining buddha is. It's impressive...really big...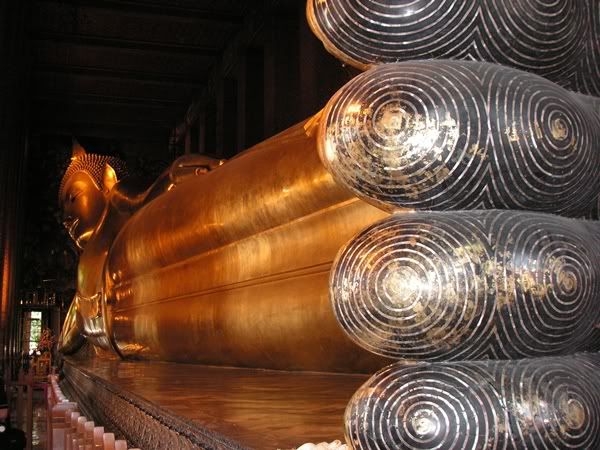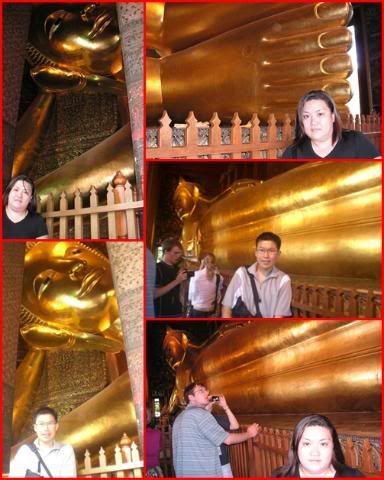 We each went for a round at the coin thingy where u place a coin in each "bowl".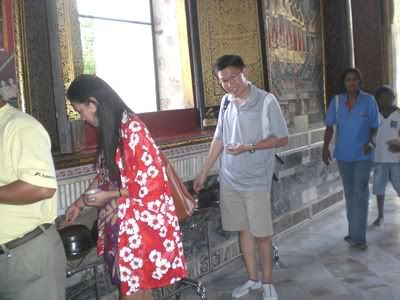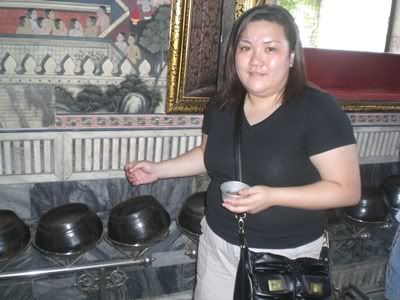 The whole temple has lots of buildings with perhaps different statues.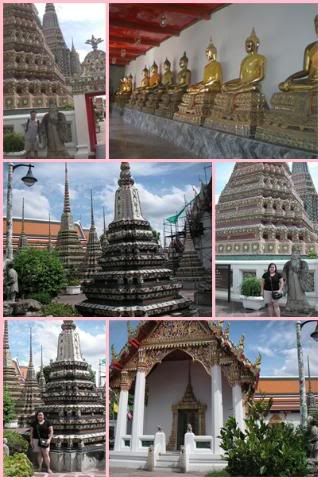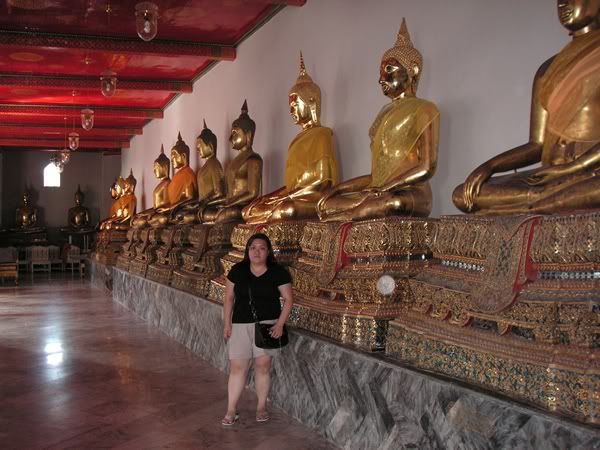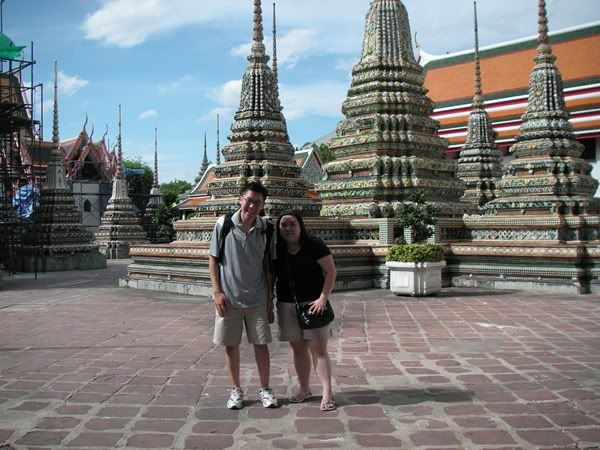 After this,Mr B took us to a jewellery factory. It's where if we bought some things from there,he'll get some coupons. However we didn't get any stuff.We were too "broke" as it was towards our end of trip and nothing caught our eyes.I mean i rather give Mr B a bigger tip right?
Head back to our hotel and washed up. Then we head to the Chao Phraya dinner cruise. It was a bad bad bad jam.And we dozed off in the mini van as we were tired from the day tour.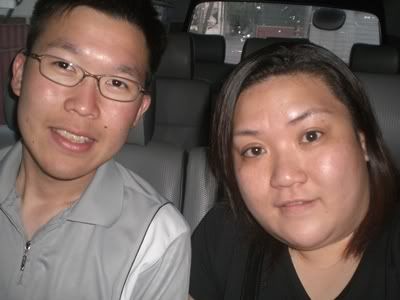 Finally we reached in time. Almost missed the cruise...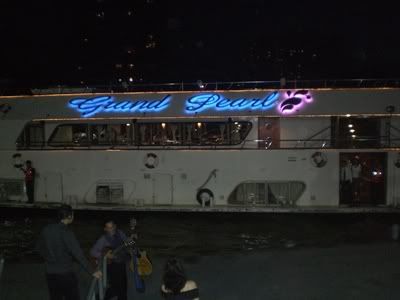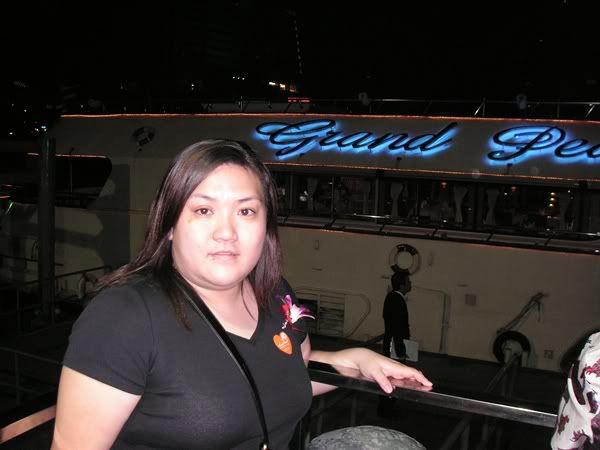 The settings of our table...nice rite?one wif flash one without...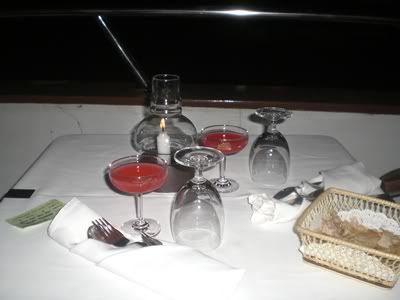 The food was delicious.ambience was nice...they have cultural dance to entertain us as well as the upper deck opened for us to dance and sing...


Guess we preferred to sit by our table and enjoy the scenic night view along the river...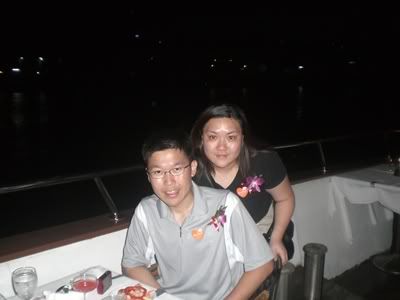 nitez...