Day 4 & 5
Sunday - 15th March 2009. We departed from Yilan to Taipei. Part of the troupe members went back to Singapore while the rest stayed on till 17th March.(except for me lolz). We reached Taipei at about 11am and i proceeded to Rainbow Hotel for the check-in. I have a day to myself as Stacey and Flora would only arrive on the next day.

After the check-in,i met up with the rest for lunch. Ah Zhong Mian Xian!!!!Simply delicious. I remembered the first time there was with them too in 2006. Back then we had 2-3 ppl sharing a bowl of it. But now,each of us held a bowl and slurp it down!

I explored around the area. Our hotel is right in the middle of XiMenDing. 2-3 mins walk to the MRT station. and prob about 5-10 mins walk to the Taipei Main Railway Station. At the Main Railway Station, there's alot of shops within the station as it is not only just a MRT station which stops around within Taipei. it is also the station for their HSR and TRA. It serves to the different cities and towns.
Below is the picture of the famous "hu jiao bing". it is very nice and the way they cooked it is interesting.it's one of the must try i would say.Located at Zhongxiao East or West road. anyway it's near the main railway station area.

The main railway station has about 11 exits if i am not wrong. One of the exits lead to the famous Xing Guang San Yue Shopping mall. It's like the Singapore Takashimaya.It is a department store actually but of a much bigger scale.It has 12 storeys!!!Didn't get anything there as most of the stuff could be seen in singapore too except for some brands. Xi MenDing and shin guang san yue is a popular place for celebrities and artistes to hold their autograph sessions. and yes,i saw Tang Yu Zhe.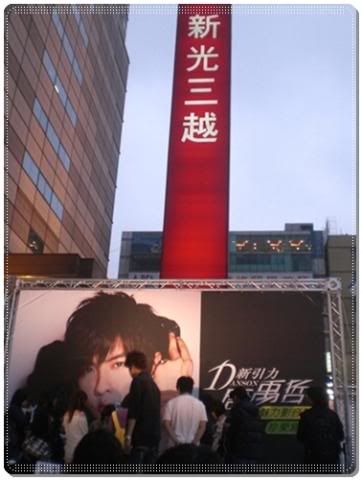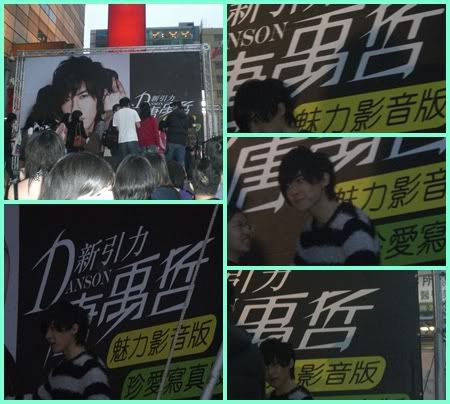 After that i proceeded to Long Shan Shi. The MRT in Taipei is very convenient just like Singapore.It's easily accessible.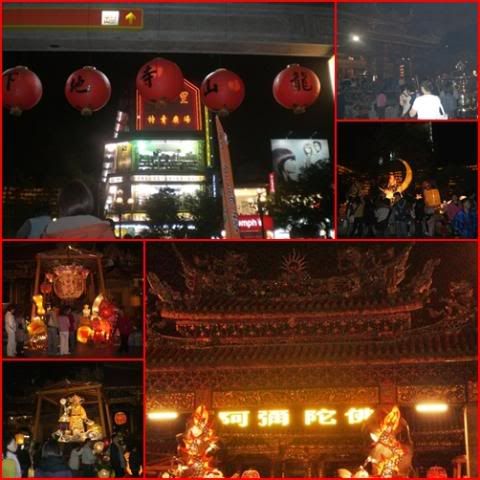 check out the "fire". Its quite a common sight. It happens when there's too many joss sticks but there's another saying that it gets fired up to get rid of the troubles and mishaps.


Followed by a night market around the area.Night markets are interesting places and is one of the must do thing if you are in taiwan.

The Hwahsi night market is well=known for their exotic snake food. People named it the snake street. And it used to be one of the red light districts too.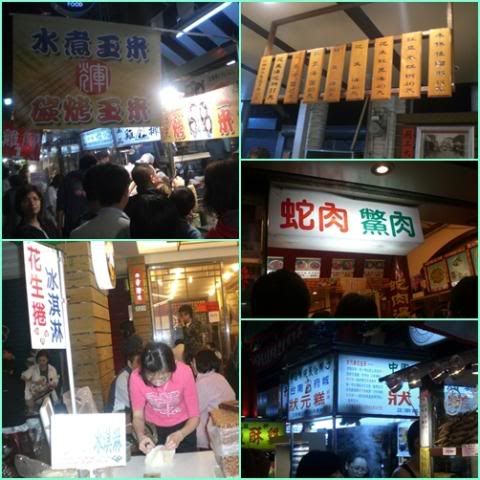 The following clip must see!!!Check out how the guy kill the snake. the blood that he got out from the snake is sold straight away FRESH!
Recommended by my friend to try this dessert store at Hwahsi. Having a hot dessert in a cold weather...yum yum...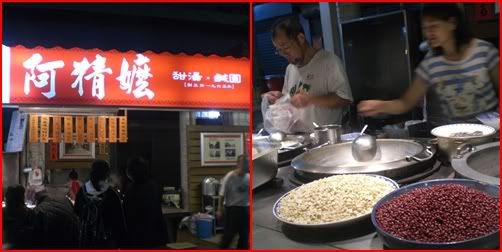 Headed back to Ximending. As it is a weekend,it was crowded and there is a lot of street performances.From dancing to singing to performing arts.

my favourite among all the performance with one of my favourite song!
Went back to hotel and rest. Very next morning,i woke up early and headed to "bi tan" . a more quiet and rural side of taipei.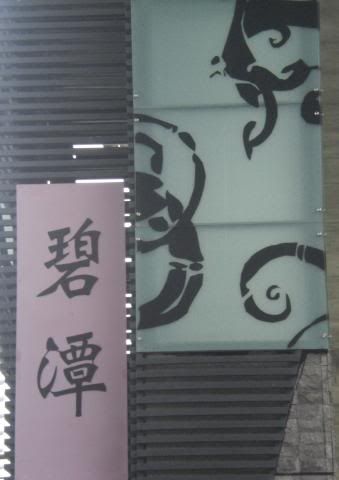 At about 12 +pm i headed to the main railway station and picked up Stacey and Flora who arrived.After settling their luggage we had our first meal together.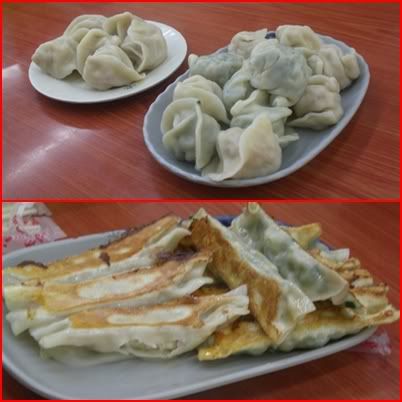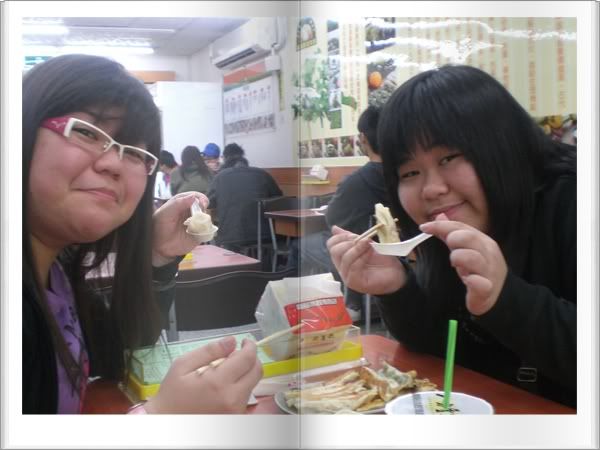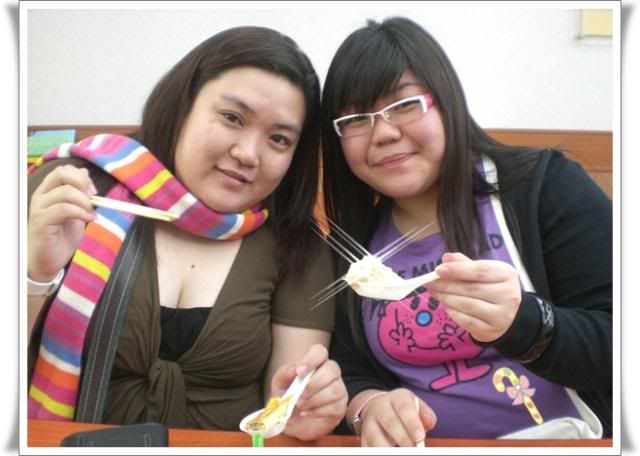 Our itinery for that day was to Taipei 101,Wu Fen Pu, Raohe Night market.
On our way to 101.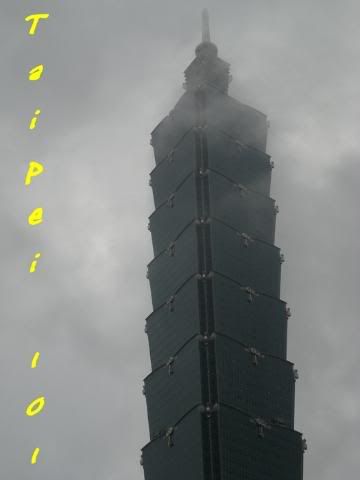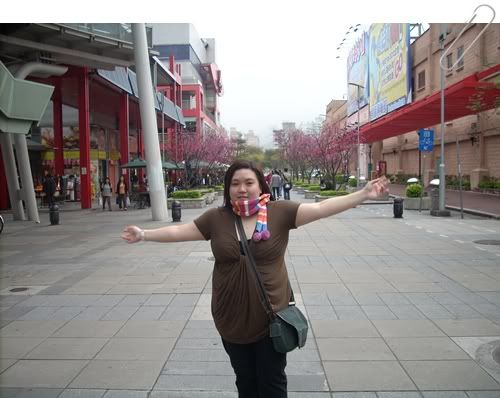 At wu fen pu...



didnt get to take much pictures there as we were busy shopping! then we headed to Raohe...These areas are nearby. Planned this way to save our travelling time.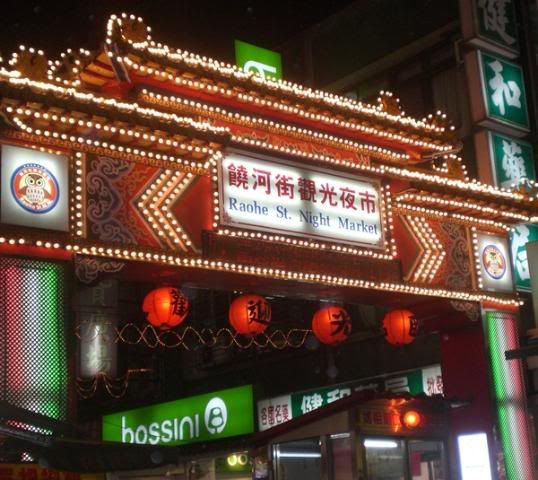 The local Mua Chee


Local delights such as Smelly Toufu, Oyster jian, Minced meat rice,meat ball...


A fruitful day with some really good deals. And yes we were tired!